Tk-Thma Koul Takeaway
General Manager Ms. Ngeth Yuvattey
– Firstly, what made you open this shop? Why did you choose to sell lunch boxes rather than open a restaurant?
TK-Thma Koul takeaway was opened in February this year because I wanted to promote the delicious rice of Thma Koul District, Battambang Province. Although various foreign cultures have entered into Cambodia and a range of meals has also broadened selections, I thought I wanted to make dishes that preserve Cambodian tastes.
However, workers become busy, and it is a waste of time both to go to restaurants and cook. So, I made a boxed lunch that can be eaten anywhere. Recently, customers have come to buy them because it is convenient when they have events. I think this is a new lifestyle for Cambodians.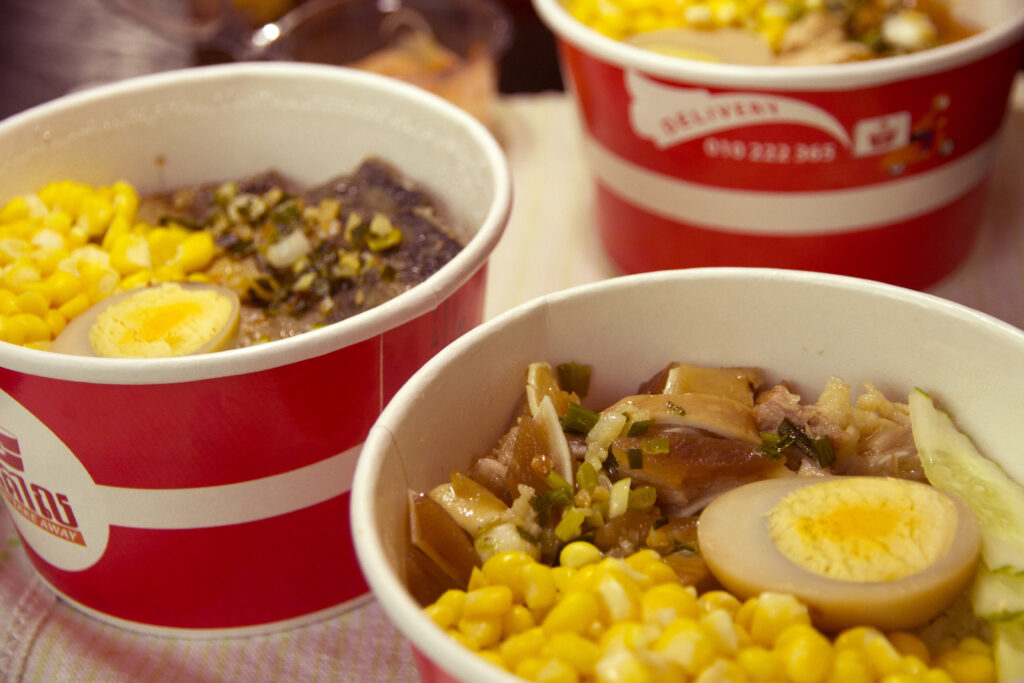 – Although a "Take-away" at a stand or restaurant can be said to be part of Cambodian culture, delivery services have also become popular recently and Phnom Penh's food has reached a turning point. So, compared with the conventional take-away and other lunch boxes, what do you think is the characteristic of the TK-Thma Koul Takeaway?
We are committed to "Delicious, Beautiful, High Standard". Not only taste, but appearance is important too. We pay attention to hygiene and offer individual products of high quality. The boxes of our store are easy to hold, and your hands don't get dirty because the lid is removable, unlike the pack you buy at a conventional stand. In addition, the spoon is made from corn cob, and the box is made from recycled material which doesn't affect the human body and the environment.
– Do you have any future goals and plans?
I have been studying every day to develop new monthly menus. For June, it's a popular one that filled the menu with French bread called Nom Pang Thma Koul. Usually, we hold it horizontally, but we have improved it so that it can be held vertically which is easy to eat.
And I want to appeal more to foreigners. The current customer base is almost all Cambodians. Because I think it is also easy for foreigners to eat, by raising the profile from now on, it is our future goal to have them taste a lot of Cambodian foods.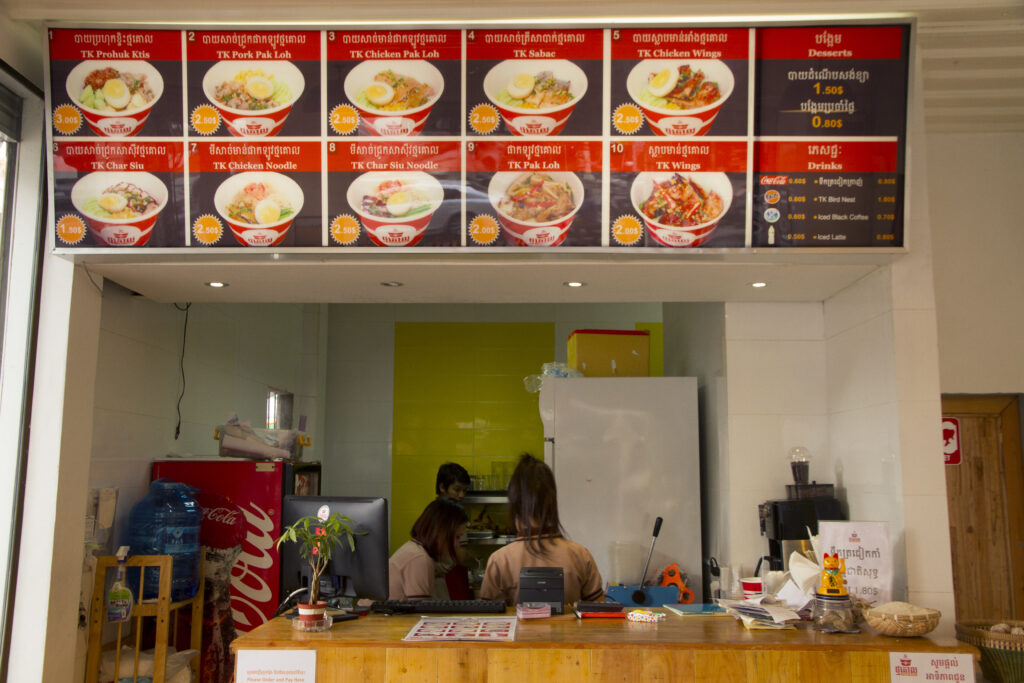 – Do you have plans for future business expansion? In addition, have you thought about franchising?
I have not thought about other businesses yet. I'm concentrating on this shop and menu and making them better. We are planning to open a second store in the near future, but we'd like to franchise after we have 3 stores.
– What kind of thing do you think they should learn from now on when young people launch businesses?
They should think about their own style. For me, I think about what I want to do with my favorite dishes. I support Cambodian women. I think they should challenge in what they like to do, in both economic and business opportunities.