SOLTILO FC
Coach and Player Mr. Kento Fujihara
– First, you became a Soltilo FC player-head coach this season. How come you became not only a player but also a coach?
I had been just a player until the last season. Then, the Japanese soccer player Keisuke Honda became a general manager of Cambodia, still playing for the Australian club Melbourne Victory, which made our GM idea of having a player-coach, then he officially offered me the position when the last season ended. I was so glad to hear that they trust me that much. I still hesitated a little, but I convinced myself that it is something that only I can do, so I accepted the offer.
– It is a very rare case in the soccer industry that a player holds a head coach position simultaneously. Have there been any Japanese players who held the position in the oversea league?
I am the only one as far as I know.
– Are there any difficulties or something you always keep in mind as a player coach?
First, I always try to be trusted as a player. There is no one who wants to learn from a bad player. Second, I always keep in mind to evaluate every player equally regardless of their nationalities.
– Was there any advice from the owner of Soltilo FC, Honda Keisuke, who also has been a player coach and been successful as one?
What kind of conversation do you usually have with him?
I have talked to him a few times, and he has told me what is needed for improving soccer in Cambodia. Also, he advised me that I should not mind myself too much that I am a coach, but rather feel like a team leader as a player, which would lead me to success.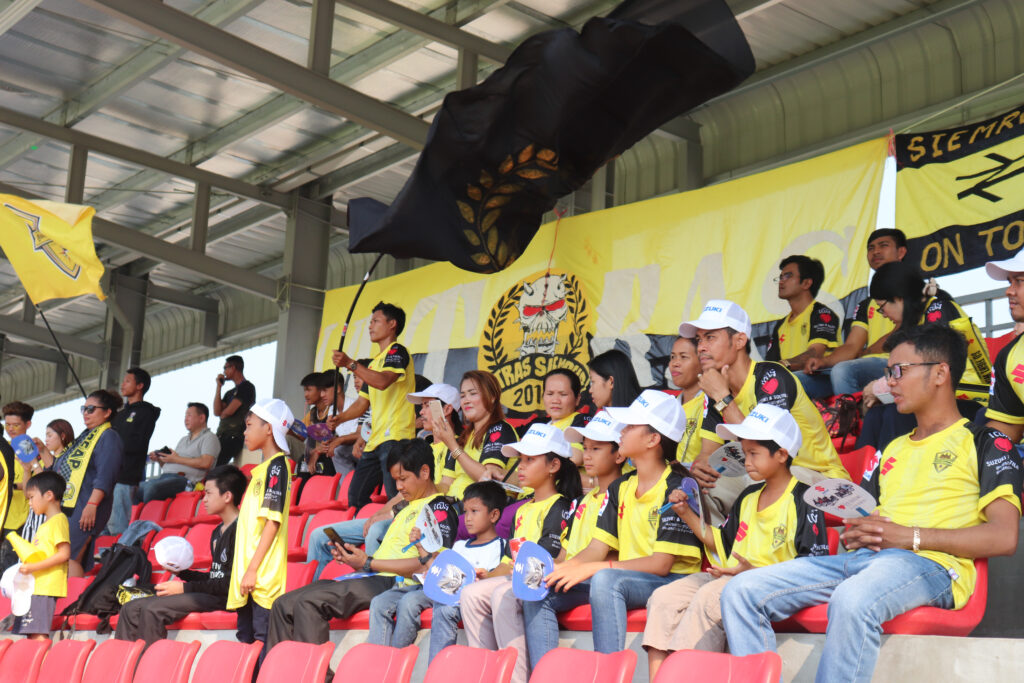 – What are the features of The Cambodian League, compared to the Japan Professional Football League? Are there any strengths or weaknesses?
It is difficult to compare those two leagues as I do not have experience playing in Japan Professional League, but I have an image of Cambodian players relying on foreign players with long balls. It has been changing, but still, there are very few Cambodian players who could keep playing in good quality after 75 minutes of a match when they are exhausted.
– What do you think is needed to improve to become part of Asian powerhouses?
The first thing is to boost their endurance and stamina to playfully for 90 minutes. Next thing is to share among players what they want to do and what they must do. When they are able to share it more deeply, they will definitely become better. I think it is possible because Cambodian players are very earnest and love soccer.
Also, Cambodian people are very respectful, which is a great culture of the country, but when it comes to soccer, their respectfulness sometimes backfires. They could be more aggressive in soccer. Their soccer would be more interesting when they are aggressive enough to make other teams hesitate to play against them.
– It is going to be your 3rd season in the Cambodian League. Have there been any changes in the league?
This season might become the season where we could see the changes the most. Keisuke Honda has become the head coach of the Cambodia national team and has been clearing up what each player of the team has to do. When they bring back what they learned from him in the national team to each team in the league, that would make each team stronger.
– Lastly, could you tell us your ambitions for this season?
It  might be an ordinary answer, but it is to win the championship. Then, it would be great if I could make the team members be proud of a part of this team at the end of the season.