WOODSTAMP COFFEE ROASTERS
Mr. Mao Nagata
– Could you tell us what kind of business WOODSTAMP does?
We roast coffee beans and sell them in Cambodia. For now, we purchase beans harvested in Brazil, Ethiopia, and Kenya from a supplier in Vietnam. Our main customers are restaurants and hotels but we also get orders from some hair salons, hotels, and even private customers.
– I thought you used coffee beans made in Cambodia.
No, we don't use them at the moment. I think the beans themselves are quite good but there're some problems that stop us from buying them. I've been to coffee farms here to check the process until delivery and I saw scenes that I didn't want to see there. When you harvest beans, you're supposed to select only the ones that are ripe enough but their farmers were harvesting all of them. Also, the way they store beans was just sun-drying. They were not even using a proper tool to thresh dried beans as well. So when the beans were finally ready to be delivered, they were not so balanced and some of them were cracked.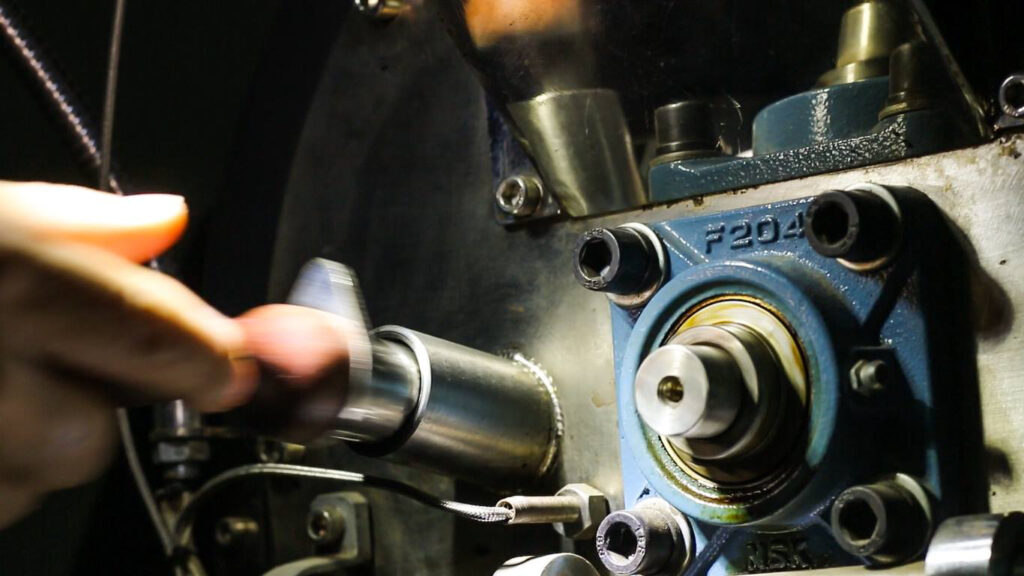 – If that's the case, I can imagine that it's hard to use beans made in Cambodia.
But as I said, beans themselves are good and coffee trees are planted in sloping land, which is good, so I'd like to use them if the quality of harvesting and storage are improved.
Coffee trees don't grow everywhere. They grow only with the climate around the equator, which we call the coffee belt. Of course it's best if we could use this favorable environment. We're not sure yet but we might be able to get some beans that could change our mind soon. As far as I know, they were harvested with a proper tool and stored in a proper way with the help of my friend. I'm a roaster based in Cambodia so the "local production and local consumption" model is always in my head. I'm really looking forward to the quality of them.
– What kind of view do you have in the future?
I'd like to use Cambodian beans but that's not the only thing I hope. As a coffee roaster, I'll do my best to keep roasting beans which taste good without sugar or milk so that as many people as possible enjoy them. A lot of people put sugar, milk or even condensed milk to coffee and that's popular here but I'd be happier if more and more people start enjoying the taste of coffee itself.