TOYOKO INN PHNOM PENH
Manager Ms. Miki Yamamoto
– The TOYOKO INN Phnom Penh was opened in June last year. It was highly focused on the Japanese people living in Cambodia, to the point that it contains a bathtub and adopts Japanese specifications. Can you tell us what the concept of this hotel is?
The concept of the whole hotel is "The Ryokan (Japanese-style guest house) in front of the station constructed from concrete". Even though Phnom Penh has no station, we provide the customer with a warm atmosphere and friendly service, just like a Ryokan nearby the station in Japan. We focus on the sensibilities of women and all the managers are women. Our motto is "Clean, Peace of Mind and Reasonable Price". Since we are supposed to be taking care of the clothing, food, and housing needs of customers, it allows them to cherish the all-important feeling of relief, just like being at home. So, not just "Welcome", but "Welcome Home" must be the greeting to guests. Even though the countries are different, we hope that our guests are full of peace of mind with the Japanese-style specification. Currently, we have 255 hotels in Japan and overseas, and we are committed to providing the same quality of service at every hotel.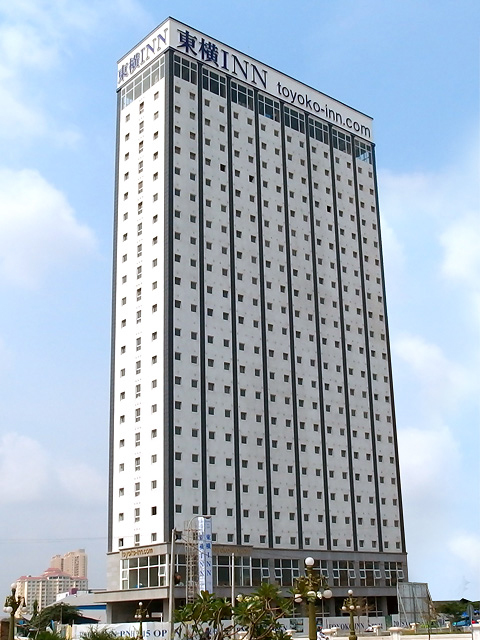 – The environment overseas, especially in Phnom Penh, is completely different from Japan, What do you think after coming here?
Anyhow, we would like to make it the same as much as possible. First of all, the hotel design is different. The entry of our hotels in Japan is carpet, but here it is tile flooring. Here there is a lot of sand and dust, so we must do frequent cleaning. The attitude of employees is also different from Japan. When I came here to provide the front desk training before starting my term, I started with teaching how to wear stockings and pants. In Japan, saying that it is a little dirty is common, but here every employee thinks it is not dirty at all. That different perception of the level of consciousness is very hard to teach. At first, the receptionists did not even know how to use a calculator and how to calculate the percentages. There were educational problems.
– However, now it is possible to work properly. It can be said that it is not only due to the establishment of Japanese language schools and the arrival of Japanese volunteers but also because of the Japanese companies, which have come to do business here and hire human resources, all of which have played a role in fostering the Cambodian young people.
It is really good that the girls come to work while attending school or they attend the Japanese school by themselves. Recently, they began to think for themselves about how to respond to the customers' complaints without relying on me. Amiable is also good, it makes me feel relief when they smile. It seems that I have also grown up with them, rather than instructing them.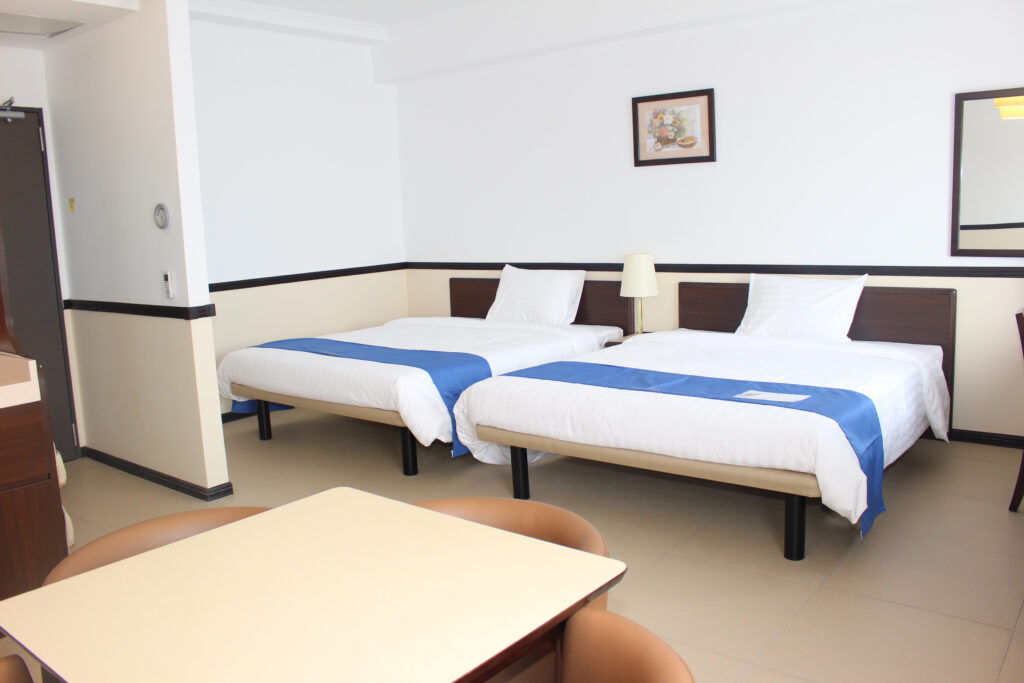 – What is the future outlook for the hotel?
First of all, I have to make the existence of TOYOKO INN well-known widely. There would likely be more hotels built surrounding here after a few years. However, here the facility with 23 stories and good views, as well as 3 meeting rooms available for rent, positions it to appeal as a hotel specializing in reasonable accommodation.
– I think it is a famous hotel, hence, the customers expect the same services as in Japan. As desires are endless, I can say there are high expectations. Is there any possibility to adjust yourself in order to meet the customers' needs?
Although it is quite difficult at this point as a large company, we will try little by little every day to realize this point. We are trying out best along with our staff to deliver a hotel where the guests come to stay repeatedly.