Managing Director Ms. Set Sokleng
– The popular Dessert Story. People feel free and enjoy healthy Asian desserts here in Phnom Penh where the sweets boom spreads. It opened in Cambodia at the end of November 2014, but what is its origin?
Dessert Story is a brand from Australia, which provides drinks or desserts in Taiwanese and Hong Kong styles. Drinks and desserts of 180 types, and we serve fresh products speedily. The founder of the dessert story is David Loh and his partner. they are Taiwanese and Hong Kong but they grow up and live in Australia.
– Dessert Story is franchised, but please tell us what made Ms. Sokleng launch this business?
It's not me who found the dessert story. it was my partner. she was taking her master's degree in Australia. And she found this brand in Australia while I was working as an interior designer in Phnom Penh. Then we discussed it, and we thought it would become popular, because of its style which doesn't exist in Cambodia. A wide age range in Cambodia enjoys dessert, and this style will be accepted little by little.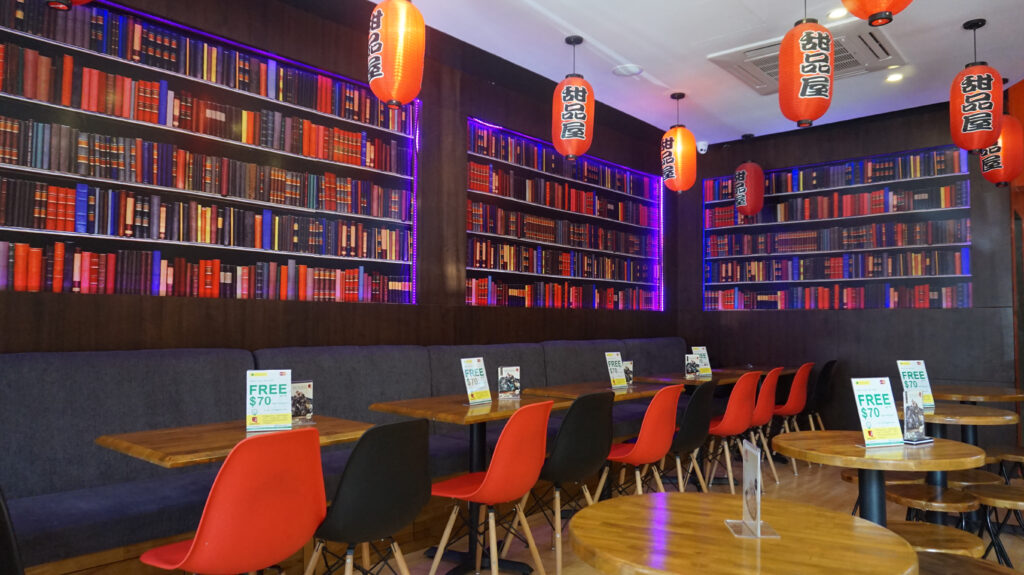 – Particularly, what is the popular menu?
For the younger ages, it is Snow Ice, Crushed Ice (shaved ice with fruits and syrup). For older ages, it is divided between warm soup with black sesame and tofu dessert. Customers who prefer this style are often Malaysian or Chinese. It is also popular with South Koreans who are familiar with the authentic flavor. Other foreign customers often buy the drink.
– What are the points of difference between Western cafes and other sweet shops?
Specifically, Snow Ice is a clear difference from other shops. The point is the fruits and syrups are sourced locally, and there are many kinds of toppings. Our shop doesn't use ready-made products, and except for some special materials, we cook properly.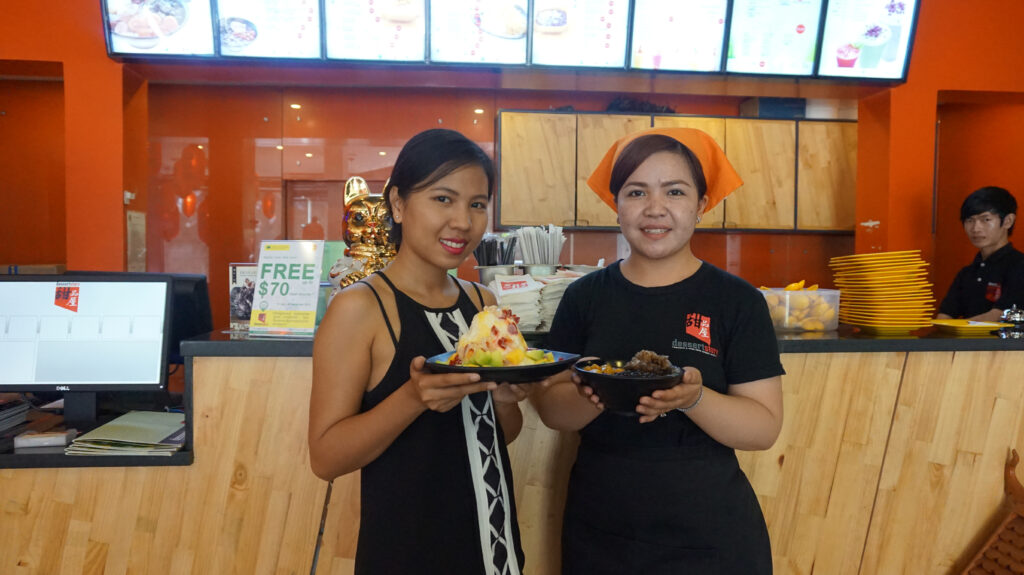 – Cambodia also has traditional desserts, but what is the difference between them? And what things are you devising for Cambodians?
Both Cambodia and Taiwan have desserts made from tofu, but at our shop, we are based in Taiwan and Hong Kong while also making it a little closer to the Cambodian flavor. In addition, the shop in Australia is decorated in classical Chinese style, while in Cambodia we are conscious about avoiding classical Chinese and focusing on a fancy appearance because the old style is not popular for younger ages.
– Please tell us about your future prospects.
Our goal is to expand to 7 stores in Phnom Penh, including the current Boeung Keng Kang and TK Avenue stores. In the near future, we are going to open around the Airport area. In addition, we are sticking to the Taiwanese and Hong Kong styles, but we also want to offer the tastes of various countries. We look forward to serving more customers in the future regardless of whether Cambodians or foreigners.