Plaza Premium Group
Founder and Chief Executive Officer Mr. Song Hoi-see
– After the new terminal at the airport was opened, what is the effect that lounge get from it?
Thanks to the expansion of the Phnom Penh International Airport, more space has become available, making the introduction of Plaza Premium Lounge ― the world's best independent airport lounge to Cambodia possible. With Plaza Premium's opulent design and thoughtful planning, accommodating over 200 guests at any time is just a breeze. More and more business and leisure travellers have experienced the new airport facilities in Phnom Penh brought by Plaza Premium Lounge since its opening in January 2016, which welcomes all travellers, regardless of their airlines or class of travel, and offers guests massage services with the luxury of tranquillity, convenience and comfort in the airport.
– In September this year, the newest and largest Japanese airline will start flying into Cambodia; what is the expectation from it?
We are delighted that our strong partnership with All Nippon Airways (ANA) is further enhanced and extended to Cambodia and are indeed excited about their inaugural flight into Phnom Penh scheduled for 1 September 2016.
We look forward to welcoming all of their passengers to enjoy, relax and refresh inside the internationally acclaimed Plaza Premium Lounge when departing from Phnom Penh International Airport.
We expect the enhanced airport experience and facilities provided by Plaza Premium will transform the pressure of travellers on the go into pleasure at the airport.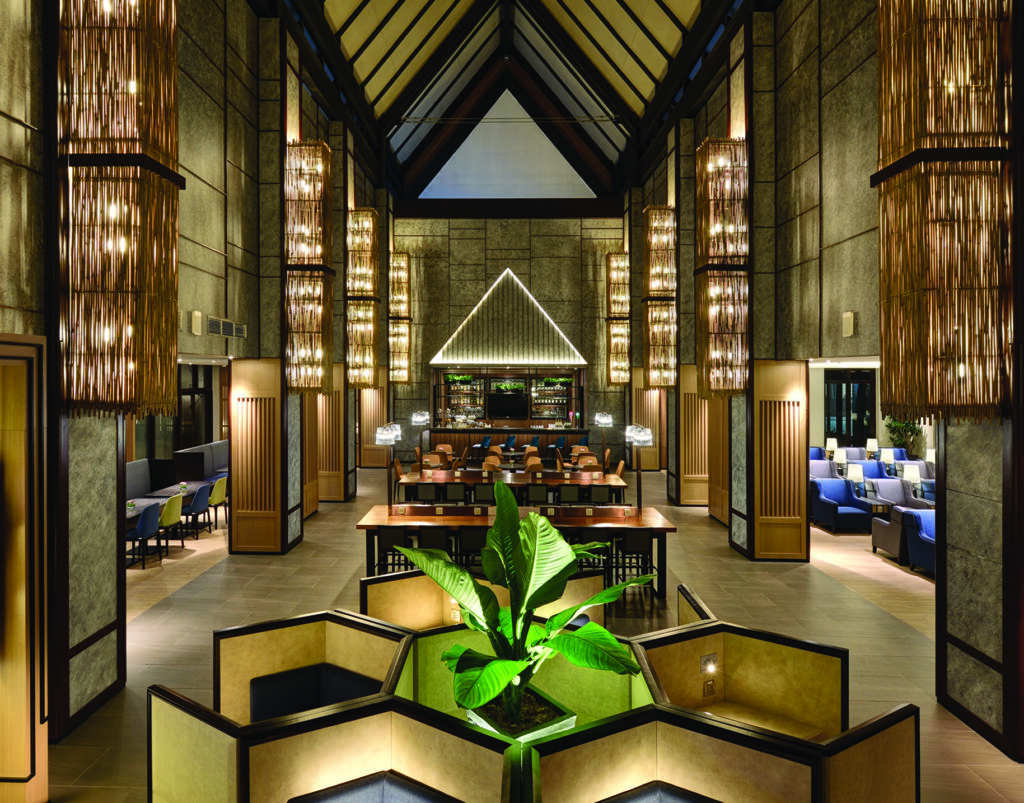 – What is the difference between the lounge in Phnom Penh and other countries?
All of our lounges provide guests with a home away from home, an oasis away from the hustle and bustle of the airport, by providing a space that offers first-class service and facilities for travellers departing, transiting or arriving. Comfortable seating with our signature honeycomb design, food and beverages, VIP rooms, internet workstations and shower rooms are just a few of the services we offer on our menu.
In addition, there is a private VIP room with a seating capacity of 10 persons and 3 shower rooms with amenities, complimentary Wi-Fi and plenty of electrical outlets for your devices. It also houses Wellness Spa for a soothing massage to relieve travel stress and fatigue.
The new, state-of-the-art Plaza Premium Lounge in Phnom Penh exudes our signature services and facilities. This spacious haven is designed with soothing earthy tones, fine timber and polished granite offering a brand new experience to all travellers flying out from Phnom Penh International Airport. Apart from the homey, yet contemporary design, a captivating "photo wall" with a collection of vintage pictures of Cambodia is uniquely featured at the bar and dining area, reinforcing a sense of place and the reminiscence of the Kingdom of Cambodia. While the Plaza Premium Lounge brand assures service excellence, no Plaza Premium Lounge around the world is identical as it is tailored to the travellers' needs of the specific airport and we also place an emphasis on highlighting local culture by way of innovation and creativity.
Plaza Premium Lounge in Phnom Penh provides its guests with an array of food and beverage options. Apart from a selection of juices, soft drinks, coffee, tea, espresso and cappuccino, a delectable selection of mouth-watering local fare is also available, including signature dishes such as fish ball and chicken noodle soup and fresh spring rolls with prawn or mixed vegetable filling.
– What is the difference between the lounge at Phnom Penh and Siem Reap? (If: Phnom Penh is the Economic Zone, Siem Reap is the Tourism zone)
Our guest profiles are fairly distinct in both airports ‒ our lounge in Phnom Penh serves more corporate and business travellers whilst a majority of our guests in Siem Reap are leisure travellers.
– Can you please tell me what you think about Cambodia's Economy?
Cambodia continues to enjoy steady growth and we foresee promising development in many sectors which will drive business growth in both Phnom Penh and Siem Reap. The garment sector, together with construction, tourism and services, are among the main drivers of the economy, which is expected to remain robust in 2016.
With the support of Cambodia Airports to bring in international airlines through both airports, we anticipate our business pillars to grow sustainably.