Leopalace21 (Cambodia) Co., Ltd.
Managing Director Mr. Ryosen Kobayashi
– So, "GRANFERTE" is finally about to open. How do you feel now?
I feel that I've finally come this far. It's been 2 and a half years, but I feel that it was a blink of time.
– Did you have this plan already when you advanced in Cambodia?
We actually started our business in Bangkok in Thailand and Ho Chi Minh in Vietnam in December 2013, and it was our start in ASEAN. At the moment, we were trying to find a way we can do business in ASEAN with a Japanese business model in which we own land, construct a building on the land and lease it. When we came to Cambodia which is located in between Thailand and Vietnam, we found a way we were able to purchase land. That's establishing a joint company. In that way, we are able to purchase land officially, just so you know. We got to know it, so our management came to Cambodia to look for a possible site for it in early 2014.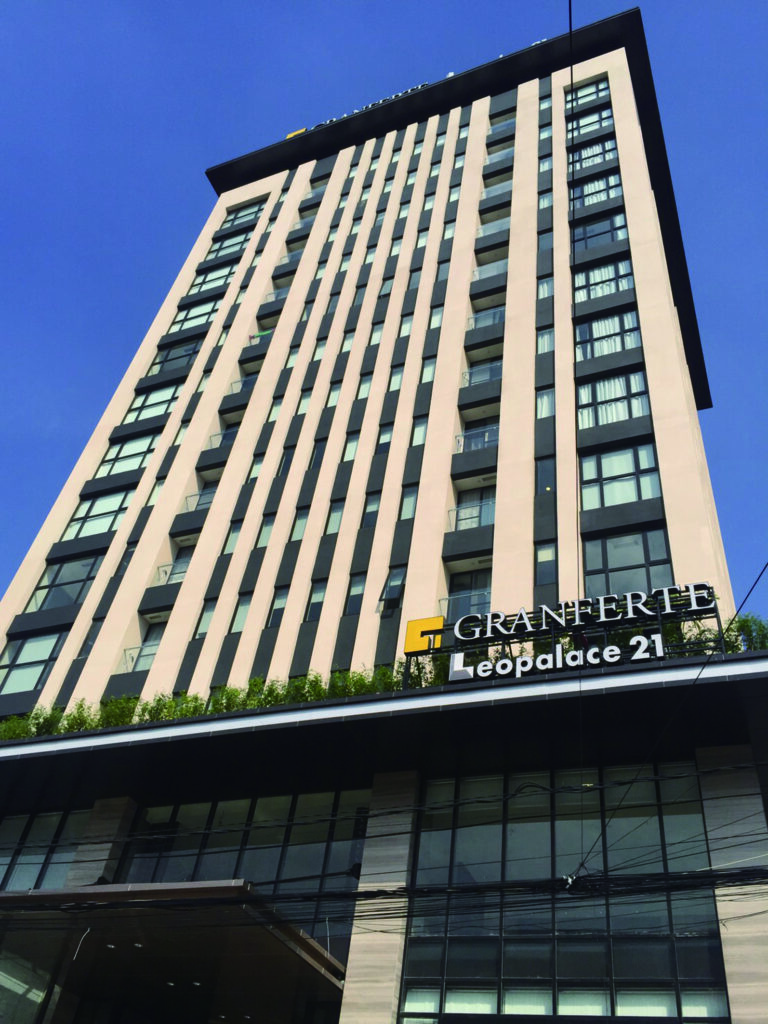 – Is this your first time doing service apartment business?
It's our first time to start it from purchasing land. We also operate service apartments in Si Racha in Thailand and Hanoi in Vietnam. In Thailand, we purchased a whole building and operate a service apartment in it. In Vietnam, we started operating the service apartment with a 5-year sub-lease contract first. Therefore, we have already started operating service apartments in Thailand and Vietnam, but it's our first time in terms of starting by purchasing land and constructing a building on it.
– What did you stick to for creating "GRANFERTE"?
First of all, it was security. We were adamant about high security. In particular, we have a quadruple security system. The first one is so-called the entrance. The second one is in front of the elevator that goes up to the residential floors. The third one is in the elevator. It allows you to go only to the floor you live on. And the last one is of course at the door to your room. Only one card key is needed for those security systems. There are no complicated cylinder keys or anything but just a card key that combines practicability and smartness. In addition, there is also security staff which covers 24 hours and operating staff residing. Furthermore, there are 59 security cameras whose record is kept for at least 2 months.
Secondly, it was water section equipment. There are 56 units in total. 28 one-bedroom units, 24 two-bedroom units, and 4 three-bedroom units, and every unit have a bathtub. There are many properties with a bathtub in the bathroom, but we specialized in it with its hot water apparatus of a total of 200 litter each unit regardless of the number of bedrooms of the unit. A bathtub might not really be needed for people living in Cambodia, but there'd be no water failing during use even by a family, which is a matter of course in Japan but not always here in Cambodia. The hot water apparatus in the kitchen is separated from the one in the bathroom.
Also, it's not about water section equipment, but in South East Asia, all of the 2-door refrigerators can be opened only from the left. Therefore, if a refrigerator is on the left side of the kitchen, it's convenient, but if it's on the right side, it's inconvenient as it opens to the opposite side.
Therefore, we design each room considering the layout of the refrigerator and electric wiring for it. It's not really noticeable, but all the service apartments that we have seen just put a refrigerator in a random position whereas we even secure electric wires to put a refrigerator in the best position.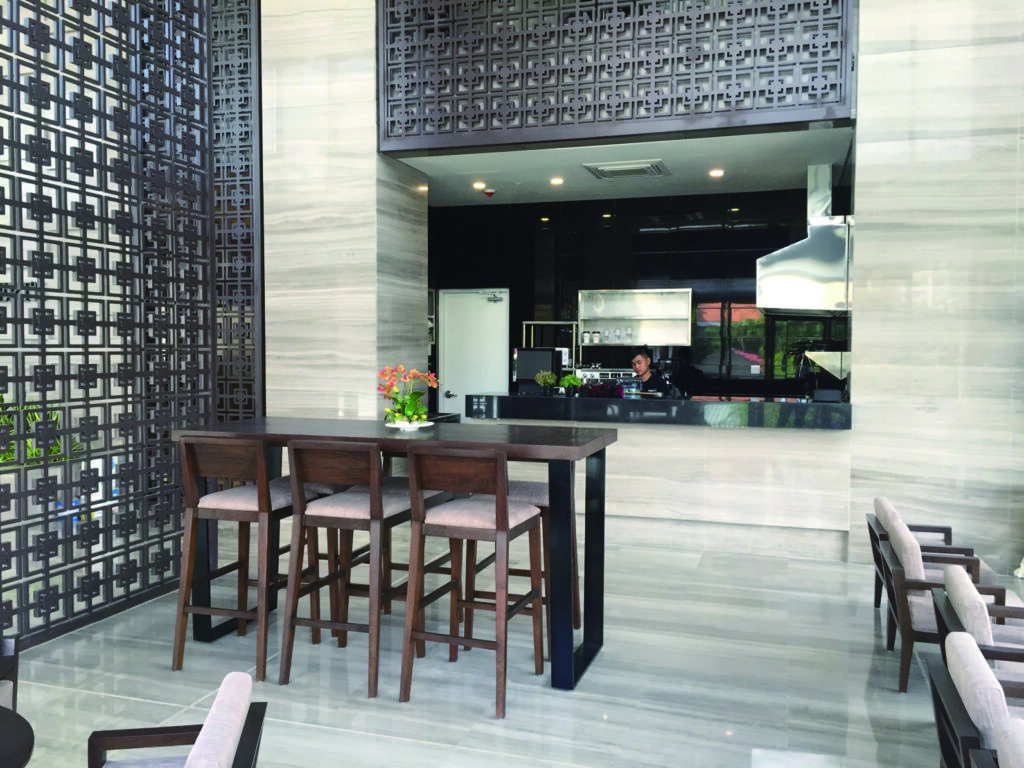 – It's true that if you don't tell me about it, I'd use it just conveniently without noticing your consideration.
Yes. Therefore, everyone, including men and women, if married, housewives, can feel the convenience naturally, regardless of whether it's a careful consideration.
Also, in terms of the internet environment, there are many service apartments that have only one wifi router per floor, but we set up a wifi router as well as LAN cables in each room regardless of the number of bedrooms.
Some companies and organizations want to check the security systems of the property when they decide on their residence, but a company said to us that there was no need for it in our apartment. We'd like to make our property a symbol of the Toul Kork area with full services of both tangible and intangible elements. Seeing is believing, so please visit our property and we're sure you'll appreciate its excellence of it.