Cambodia Soft tennis National Team
Head Coach Mr. Masato Ogiwara
– まずはカンボジアに来たきっかけから教えてください。
– Firstly, please tell us what made you decide to come to Cambodia in the first place.
Originally, I came to Cambodia in order to open a Japanese restaurant called Ninja.
After that, I opened a new bar. I was the bar owner, but the initial capital was 0 yen.
I, who had no working experience at all, started the business from zero. I didn't know how to dress properly or how to pass a name card appropriately, that's why I was always scolded by customers.
Moreover, because everything started from zero, I couldn't afford to buy any inventories. When I discussed it with an acquaintance, they said that "This can be solved if those things are given to you". I thought that he was right! I could receive things from people! So, I rushed around here and there trying to collect things that I could ask from people.
However, as it was a bar, I needed various kinds of liquor for my shop, but it was impossible to go and ask for those from people. I came up with an idea. I started to negotiate with some traders so that I could make a deferred payment for them, and somehow I could manage to have them agree with it but that was only for Sake and Shochu, though. In this way, I could open my own bar named TAMARIBAR, starting with zero capital.
– Was your business going well after that?
Not really. On an opening day, there were many friends who helped come. There was no single day without customers, but after the second day, the situation became worse and worse.
My bar was on Kizuna street, which now is a street full of Japanese restaurants, but during the period of time when I opened the bar in 2013, everywhere there was the dark. And because of construction, people couldn't pass through the street if they came from Mao Seng Tong Blvd, so they needed to make a long detour from Norodom Blvd. My bar was in that worst location.
However, thanks to the support from many people who wanted to help my zero-yen business, I finally could manage to have a single month in the black.
– By the way, how did you get involved in the soft tennis activities?
Through a Cambodian friend, I got to know a person who was playing regular tennis. That Cambodian friend said that "Let's go to my place in Prey Veng province and play tennis together." That was the starting point that gave me the idea of spreading tennis sports by forming tennis clubs among children in the village.
Later, I got a chance to have a talk with the secretary-general of the National Olympic Committee of Cambodia. He said to me that "We started to have a soft tennis league in 2014, but there have been no activities and we don't have suitable trainers for this sport. If you are playing soft tennis, can you come and join the league?" I decided to join, and somehow I was expected to become the coach of the national team.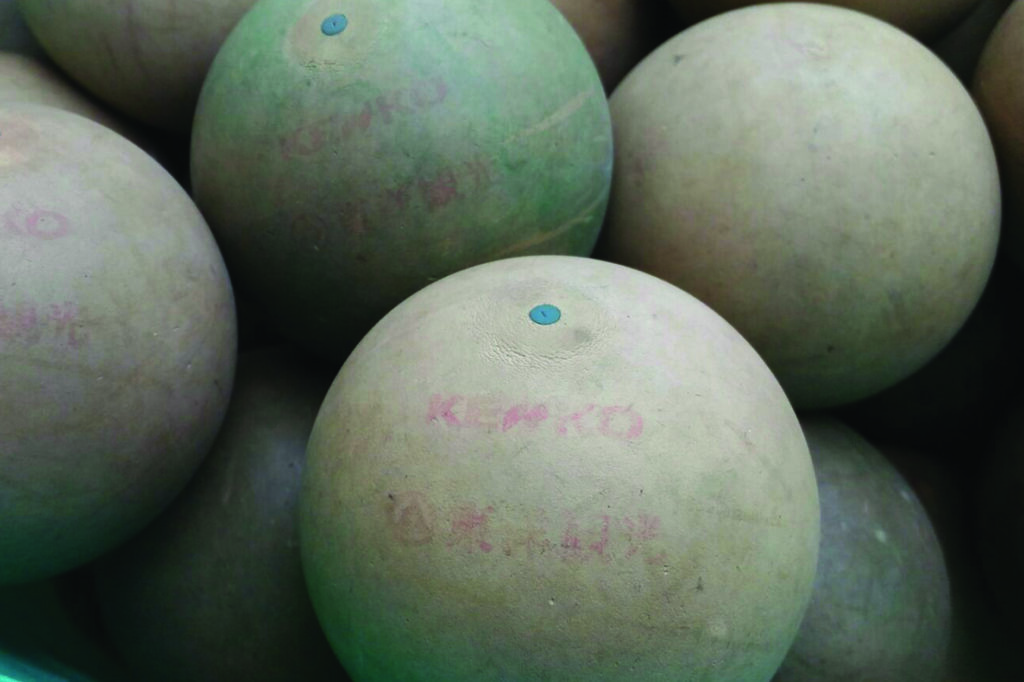 – What was the first impression you got from the team when you first joined the training?
I myself had been playing soft tennis for 12 years, so I knew what a sportsman is like. But the team was in a bad circumstance where everyone was not doing what a sportsman was supposed to do, for example, they didn't even do the warm-up exercises, and the team was just like a group of children who were holding tennis rackets and playing on a worn-out tennis court.
– But why were they still coming to play soft tennis in such circumstances?
Actually, they were a team of policemen, whose office was in a police station, and soft tennis was one of the duties that they were required to do. However, they were involved in those activities without any clear objectives.
– You have been leading this team since it was in that kind of situation. Did you have any difficulties?
During the time when I was managing the restaurant which I mentioned earlier, I was employing a lot of staff. Since then, I started to realize the difference between Japanese people and Cambodian people. And I became aware that what Japanese people thought was common or obvious might not make Cambodian people think in the same way. And when I was thinking about how to adjust one side to the other, I ended up getting both sides nowhere. Then, I realized that finding a middle point where both sides can compromise is wiser and more important. So, instead of saying that they should do this or they should do that, I decided to first keep observing their actions before I made a move.
As a result, when I started to approach them by first showing some real examples of what I was doing, they also started to come closer. There were some parts that they would imitate, but also some parts that they would not follow. When they came to me, I would adjust myself so that we could find a good compromise.
– However, don't you think that there are things that are not related to whether they understand or not, but are things that you have to make them follow, for example, the warm-up habit?
A warm-up exercise before a play is done to prevent injuries or to improve the performance during the play. But at that time, they were not playing soft tennis for such purposes as to achieve a good performance or to make a good shot. They were playing soft tennis just to enjoy themselves. But then, they started to notice the difference when I once got a chance to join a national tournament where I became the winner and they failed, and while they were all injured and got cramps in their legs, I was the safest. This difference came from regular warm-ups and frequent stretching exercises between each match. I teach them only after they understood. I think it is meaningless if I teach them something forcefully before they can realize it. They will not do it when there's no instruction because they don't understand the importance of it at all.
I have always kept this way of teaching habit in mind even until now. I also join the practice, but most of the time, as long as they don't ask, I won't teach them anything.
– I wonder if this won't often make you feel impatient with them.
It always does.
During the international tournament, although we are making progress in terms of techniques, that won't lead us to a good result. I think that they are just lacking daily motivation to strengthen their weak spirits, so if I can teach them properly, after a few years, it is possible for them to get success over their rivals Thailand, and even Japan.
It is important that we can have a team in which everyone can play by using their own thinking even after I have to leave the team one day due to some reason in the future. It is meaningless to make a team that will become paralyzed without me. In this country, they are Cambodian, so they are the ones who play the leading role. I am just behind the scene who simply exist to make them realize and for them to be able to think by themselves, knowing that it may take much time to achieve this.
– Lastly, for those who now become interested in Cambodian soft tennis, do you have any messages related to the attractive points of soft tennis or any players who are gaining much attention to introduce?
Soft tennis is a kind of sport whose ball will change its course quickly such as bending or not jumping up as expected, so the players must be very flexible. On the other hand, it is also psychological warfare in which the more you know your competitor's characteristics, the more you can take advantage of that during the play. For instance, if you know that your rival is short-tempered or a patient person, you can guess how the ball would fly from their hit. If you look at it in this way, you'll have no doubt why the ball is shot or touched in a specific way. So, soft tennis is a kind of analytical sport, which makes it more and more interesting.
A player who is gaining much attention is a young player in his 20s whose name is Kan Sophorn. He has a plan to fly to Japan at the end of May 2017 for half-year training. He is such a promising player.